By: Shelby McCullough
|

Published: December 2, 2019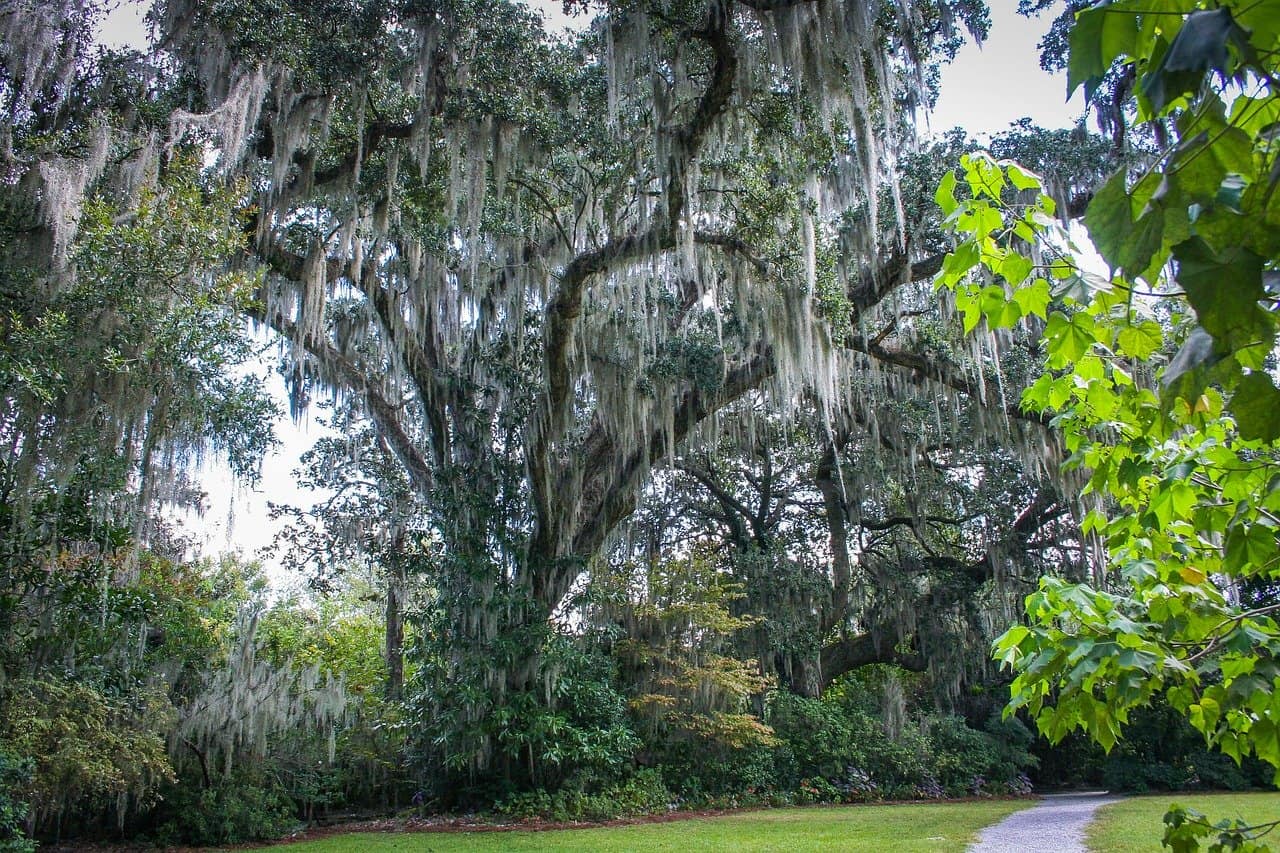 You may have noticed, moss is everywhere here in Florida. We have an abundance of all types of moss, from Spanish moss to ball moss. The most familiar moss is, of course, Spanish moss, with its gray, ghostly appearance, it can make any oak look ancient, worn, giving it a very haunted and ghoulish look. There are many reasons in which you'd want to remove moss or demoss your trees. Here are the many advantages of tree demossing in Longwood
Different Types of Mosses in Florida
Despite its name, Spanish moss is actually not a type of moss. In fact, it's a bromeliad, meaning that it's in the same family as pineapple. Though you may not be adding any Spanish moss to a mixed drink anytime soon, it's not entirely detrimental to the health of your tree.
There are two main types of moss that grow on Orlando trees: Spanish moss and ball moss. Ball moss, like Spanish moss, is also a bromeliad, like pineapples and succulent. Though both mosses are not parasites, they still can harm the tree in different ways, besides just making the trees appear less charming. 
Why Should You Should Demoss Your Trees 
Whether you're a homeowner or business owner, you want your property to have curb appeal, looking clean and professional. You may not be able to suit up your business or home, but you can make your business and home look suitable for business or for family coming around during the holiday season. Spanish moss and other mosses will make your home or office look very unpresentable.
Spanish moss adds age to a property that otherwise may not be aged. Spanish moss and other mosses can also, not just make your property look like it's straight out of Disney's Haunted Mansion ride, but also Spanish moss can weigh down branches which could lead to branches breaking and snapping.
At McCullough Tree Service, our tree demossing services are here to help you remove moss professionally without damaging your trees. It's easy to damage a tree when demossing. Some companies may not employ the right guidance for demossing that comes from professionally certified arborists. At McCullough Tree Service, we have 3 certified arborists on staff ready to give the guidance needed to ensure the job of tree demossing is done well and done right. 
With certified arborists on staff, we can assess the danger, and correct the curb appeal with our professional demossing service. A certified arborist is essentially a tree doctor who can truly help you with any and all of your tree care concerns. 
Tree Demossing in Longwood
Now that you know the advantages of tree demossing in Longwood, it's time for you to consider the professional tree demossing services that we have here at McCullough Tree Service. 
At McCullough Tree Service in Longwood, we offer expert tree demossing services for our clients. With certified arborists at our organization, we can better serve your needs. 
As a family-owned tree company, McCullough Tree Service is ready to offer individualized tree solutions that are intended to promote strong trees. If you have any questions, contact us today.