By: Shelby McCullough
|

Published: October 10, 2022

Looking for trees that don't require much work? Call McCullough Tree Service at (407) 734-5854 to discuss your options!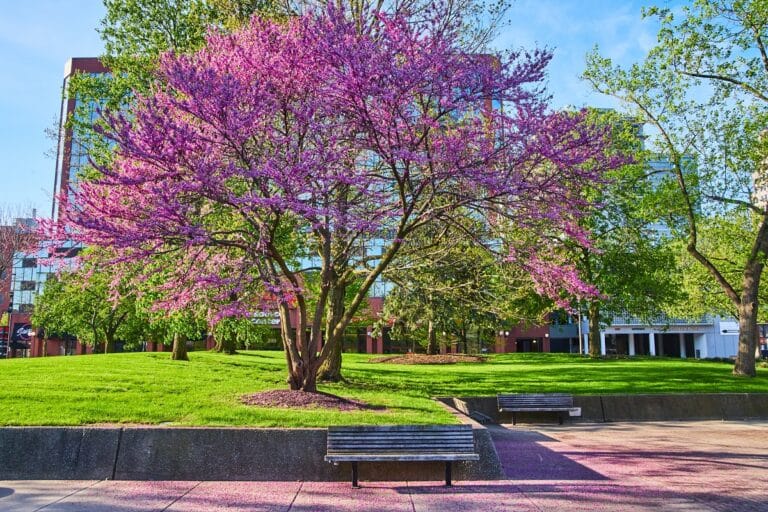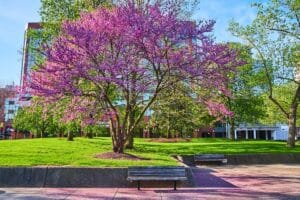 Trees can add beauty, grace, and grandeur to homes and landscaping. However, not every Floridian wants to be outside on hot summer days pruning, watering, and looking after their trees. Fortunately, a wide variety of maples, oaks, and other types of trees thrive in well-drained soil.
McCullough Tree Service, the effective tree company Apopka, FL, homeowners depend on for tree maintenance and planting, wants everyone to have low-maintenance trees that suit their lifestyle. In our years of tree maintenance, we have found that these low-maintenance trees have been popular among Apopka residents.
Crape Myrtle
The crape myrtle is a favorite in southern climates. They are easy to maintain and produce beautiful flowers. You don't have to worry about volatile weather with crape myrtles because they can handle hot temperatures, dry heat, and humidity.
Japanese Maple
The Japanese maple is a gorgeous tree known for its red leaves and attractive flowers. These trees do not require much pruning, and their low-hanging leaves are easy to trim.
They prefer soil that is not too dry and require a certain amount of sun. However, once you plant them in a suitable environment, they should thrive without too much intervention.
Bur Oak
Bur oaks are large, sturdy trees that can grow up to a hundred feet in height. Their size and strength mean they can handle insects and animals. They can be a refuge and nesting place for local wildlife.
Their leaf canopy provides a great deal of shade, making them perfect for a place to rest when you need to get out of the sun.
Lodgepole Pine
The lodgepole pine is an excellent choice if you need a tree that keeps its leaves year-round. They grow as tall as the bur oaks and are also strong. You should not have to prune them except to remove injured branches.
Lodgepole pines produce sharp pinecones, so it is a good idea to rake them up so that nobody steps on one if they walk under the trees barefoot.
White Spruce
Like lodgepole pines, white, white spruces are large evergreen trees. The white spruce is taller than the lodgepole pine. It grows quickly and stabilizes the soil to prevent erosion.
Yaupon Holly
Yaupon Hollies are more like shrubs than low-maintenance trees. They are drought-tolerant and withstand pruning, so you can shape them to fit your landscape plan.
Call McCullough Tree Service for Professional Tree Planting and Maintenance
Give your trees the essential tree nutrients, rich soil, and growing conditions they need to resist diseases, insects, and fungal growth. McCullough Tree Service would be happy to suggest the right low-maintenance trees for your unique needs.
Don't make the mistake of buying trees that aren't right for you, only to have to uproot them later. Call McCullough Tree Service at (407) 734-5854 for a free estimate and a consultation with a tree expert before you plant.