By: Shelby McCullough
|

Published: May 1, 2020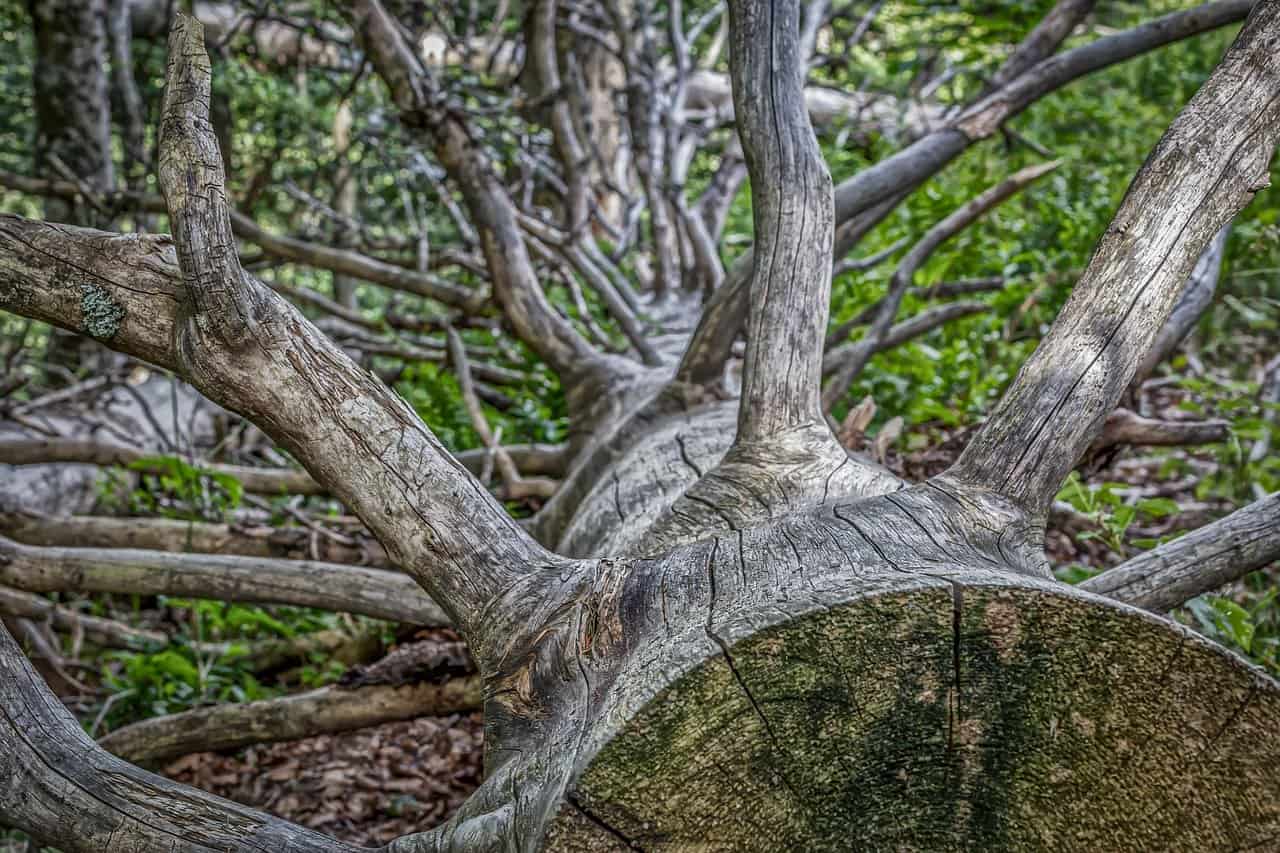 Whether you want to admit it or not, sometimes you have 'an ax to grind' and that's not a metaphor. Do you have to get rid of that unsightly or diseased tree because it's making your property look less appealing? In this blog post, we will give you 5 reasons to remove a tree from your property.
However, tree removal can be dangerous work if it's not done by a professional, which is why it's so important to remove a tree with the aid of an expert tree removal company. An expert tree removal company will: 
Determine your needs

Find the solution 

Remove the tree
There are a number of reasons to remove a tree, those include: 
1) Diseased Tree

2) Dead Tree

3) Damaged Tree

4) Bad Location 

5) Messy Looking Tree
1) Diseased tree
Having a tree that is diseased means that it likely can not be saved. A Certified Arborist can try their best at determining the situation at hand and will let you know the best measure, but likely, despite all the best efforts, the tree may need to be removed. 
2) Dead Tree
A dead tree is doing nothing for your yard, in fact, it is devaluing your property significantly and can easily be a hazard if it hangs over your business or parking area. A dead tree needs to be professionally removed before it decays and causes serious damage to your property because of time, or the next big storm. Not to mention, it can become a haven to termites, which in turn could lead to infestations elsewhere on your property. 
3) Damaged Tree
Despite being a hazard, damaged trees also are unsightly, decreasing the appeal of your home, or business storefront. The best thing to do (especially if the tree is severely damaged) is to remove the tree. 
4) Bad Location
A common reason to remove a tree (especially in Florida) is that the tree is too close to your home or business. When bad weather comes through (which in Florida, it comes through often enough), the tree could easily topple over and damage your home or business. It's, therefore, imperative you remove a tree too close to your home or place of work for safety. 
5) Messy Looking Tree
We hate to say it, but a messy looking tree can kill curb appeal, and if you want your property to continue looking good for your neighbors, or want to snag that new client for your business, you need to ensure that your property looks prim and professional. Messy trees have a way of making your home or business less appealing than it is, which is why it's important to remove unsightly trees. 
Tree Removal Service by McCullough Tree Service
Now that you know 5 reasons to remove a tree from your property, it's time for you to reach out to your tree removal professional. From business owners to homeowners, McCullough Tree Service is one of the best tree removal companies out there. Our dedicated experts know the tree service business, delivering assistance effectively to all of our clients. 
McCullough Tree Service offers both commercial and residential tree removal for the Greater Central Florida area. Family-owned and operated, McCullough Tree Service specializes in all phases of tree services including: 
Contact us today so we can help you reshape your property.