By: Shelby McCullough
|

Published: February 6, 2023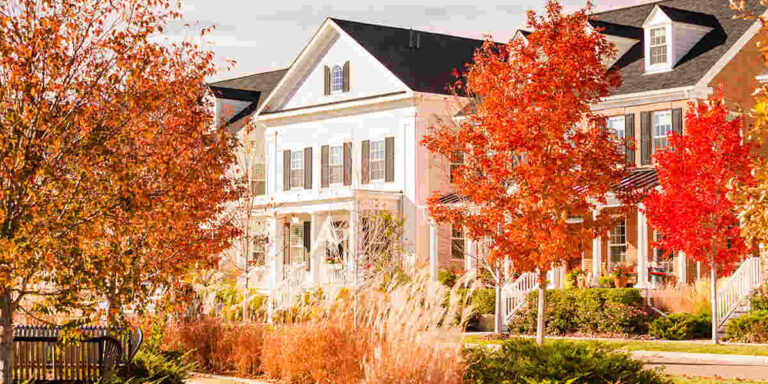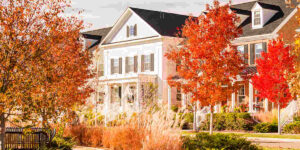 When you need expert tree advice, contact a certified arborist at Orlando's tree service company by calling 407-734-5854.
Do you feel like your front yard is missing something? If your house and yard are looking a little too plain, a well-placed tree could be an excellent solution. A tree can significantly change the looks and functionality of your front yard by featuring eye-catching colors or providing a shady spot to relax on hot, sunny days in Edgewood and surrounding areas.
Before planting a tree, you should learn more about front yard tree placement, including things to consider when planting a tree and which trees work best for your yard.
What to Consider Before Planting a Tree in Your Front Yard
What do you hope to accomplish by planting a tree? Which trees thrive in your area? Asking yourself questions like these before putting a tree in the ground will save you a headache if something goes wrong in the process.
The following are several important things to consider about front yard tree placement:
Local Restrictions and Permits
If you live in the suburbs or a densely populated area, it's essential to check with your local zoning departments and utility companies to find out about any restrictions regarding trees and the locations of underground pipes or cables that a tree could interfere with.
Planting Site and Tree Size
Certain trees, like live oaks and weeping willows, require a large space to grow healthily and shouldn't be too close to your home. Smaller, ornamental trees are more adaptable and can work well in a flowerbed or near your house.
You should also consider your yard's soil volume and type so you can find trees that will prosper on your property. For example, hard, clay soil can cause roots to grow close to the surface and become hazards in your yard.
Sunlight and Wind
When you plant a tree, you should think about how it will affect the sunlight in your yard once it reaches maturity. You might not want a tree blocking your windows from the sun if you love natural light, but a leafy barrier could help your home stay cooler in warmer months and save you money on energy bills.
Wind is another crucial factor in the comfort of your home's outdoor space, and a well-placed tree can provide a shield against the chilling breeze in fall and winter.
Harmful Pests and Tree Diseases
If you live in an area with a high risk of certain pests or diseases that hurt tree growth, you should consider choosing a tree that's resistant to diseases and insects, like the magnolia grandiflora. Trees that can survive Florida droughts, like the kousa dogwood, are also a great option.
Environment and Wildlife
Planting trees is beneficial to our planet and the animals that inhabit it. If you care about helping out your local ecosystem, you can plant trees that are excellent for reducing carbon pollution or provide a home for local birds and small animals.
You can also do your part to protect the world's pollinators by planting flowering trees to help nearby bee populations.
Best Trees for Your Front Yard
The types of trees that work best for your property depend on your location and your yard's characteristics, such as the size and soil type. Below, we'll list some of the most popular front-yard trees for a variety of environments and landscaping needs.
Shade Trees
Shade trees are usually tall, wide, or both to provide protection from the sun and wind. They should not be too close to buildings or power lines, so shade trees work best in yards with plenty of space. The most popular shade trees include:
Weeping Willow: Long, sweeping branches and height as tall as 30 to 40 feet
Red Maple: Stunning, bright-red foliage in autumn and vibrant green leaves in summer
Pin Oak: Resilient tree with dense branches providing thorough shade
Tulip Tree: Vivid yellow leaves in fall and tulip-like flowers in spring
River Birch: Fast-growing, adaptable tree with yellow leafage in fall
Live Oak: Long-lived, magnificent tree with a spread of up to 100 feet
Ornamental Trees
Ornamental trees are for adding splashes of color and personality to your yard, and even mature trees can flourish close to your house without causing problems. They typically flaunt brightly-hued flowers in spring or summer and bright reds, oranges, and yellows in autumn.
Consider the following ornamental trees for your front yard:
Eastern Redbud: Small, pink flowers in spring and yellow leaves in fall
White Dogwood: White and yellow blooms from April to May
Yoshino Cherry: Earthy-scented, pale pink blossoms from March to April
Prairifire Flowering Crabapple: Dark pink to red flowers in April and May and bronze foliage in autumn
Muskogee Crapemyrtle: Clusters of light lavender blooms in summer and red-orange colors in fall
Shadblow Serviceberry: Dainty, white flowers in March and April, and purple-red fruit in fall
Evergreen Trees
Unlike deciduous trees that shed their leaves in fall and winter, evergreen trees provide beautiful green vegetation year-round. You can plant thick evergreen trees along your property lines to add privacy to your yard, such as:
Magnolia Grandiflora: Glossy, green leaves and white-pink blooms in spring
American Arborvitae: Durable tree perfect for lining a property for privacy
Slash Pine: Tall, sturdy tree with gray-blue needles
Cabbage Palm: Shaggy, grayish brown trunk with long, green fronds
Geiger Tree: Fruit-bearing tree with white blooms in summer
Hong Kong Orchid Tree: Fan-shaped, dark green leaves and reddish-purple flowers
Book Residential Tree Services by a Certified Arborist in Orlando
At McCullough Tree Service, we help residents in the Greater Orlando area and Central Florida maintain beautiful, healthy trees. We offer professional tree removal, trimming, and demossing, and our certified arborists can develop strategies to improve and protect the health of your trees, including native Florida trees.
We're a family-owned and -operated business with extensive experience in tree health. Whether you need a storm damage tree removal or have questions about the best front yard tree placement, our experts can provide Orlando's top tree service experience.
Call us at McCullough Tree Service at 407-734-5854 for a free estimate.