By: Shelby McCullough
|

Published: February 8, 2023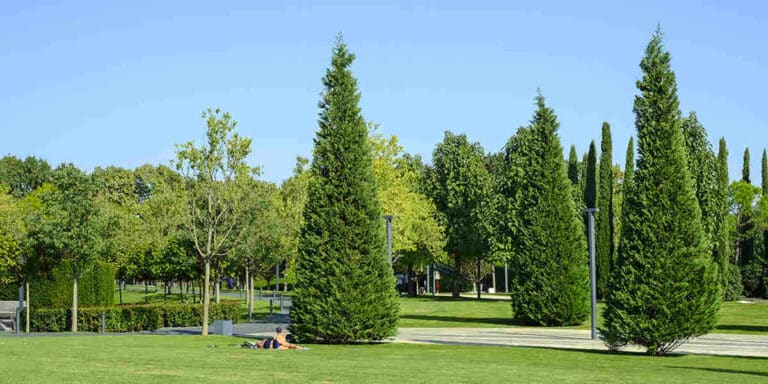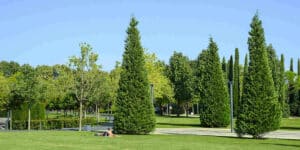 Planting your favorite trees is one way you can add a bit of your own flair to your yard. Selecting the right tree shapes can help you create the look you want, whether you prefer a traditional design or something more sleek and modern.
In this article, we'll provide descriptions of various tree shapes to provide inspiration for your landscaping project. Our arborists at McCullough Tree Service offer advice on planting trees, including the best placement for front yard trees in our service areas, such as Eatonville. Call us at 407-734-5854 for a free estimate.
Tree Shapes for Landscaping
When you're planning your new yard, consider these most popular tree shapes for landscaping:
Columnar Trees
Columnar trees are tall and narrow, typically with a single trunk and upright branches. This tree shape looks neat when well-kept and takes up little space in your yard. Examples of columnar trees include:
Leyland cypress
Lombardy poplar
Emerald green arborvitae
Pyramidal Trees
Trees in this shape have a broad base and narrow top, with a central trunk and branches that grow horizontally. A well-known example of a pyramidal tree is the iconic Christmas tree. Other examples of pyramidal trees include:
Blue spruce
American linden
Pin oak
Irregular Trees
Some trees feature irregular branching patterns that don't form a basic shape. Their asymmetrical foliage can add aesthetic appeal to your yard or provide shade from the hot sun. The following are common irregular trees:
Honey mesquite
Dogwood
Ginkgo
Oval or Round Trees
Round or oval trees have a straight, center trunk with branches at the top, forming a regular, rounded crown of foliage. They provide shade and a clean, traditional look for your yard. Examples of these balanced trees include:
Red maple
White ash
Ohio buckeye
Fastigiate Trees
Fastigiate trees are similar to columnar trees, but they have multiple trunks with branches that extend upward to create a tall, narrow form.
Common examples of fastigiate trees include the following:
Upright European beech
Columnar Eastern white pine
Fastigiate Ginkgo biloba
Vase-shaped Trees
Vase-shaped trees have one trunk with branches that grow up and out, making them wide at the top and narrow around the bottom. Trees with this shape are perfect for providing shade to sidewalks without blocking views of the road or getting in the way of pedestrians.
Vase-shaped trees include:
Crape myrtle
Amur maple
American elm
Weeping Trees
Weeping trees have long, sweeping branches that might grow long enough to touch the ground, forming a unique, flowing shape that could work well as an accent in your yard.
These are a few examples of weeping trees:
Weeping willow
Weeping cherry
Weeping beech
Contact Us for Expert Tree Service in Orlando, FL
At McCullough Tree Service, our certified arborists can help you decide the right tree shapes or tree spacing in your yard. You can also keep your yard and trees healthy and beautiful by taking advantage of our professional tree services, including tree trimming, storm damage, tree removal, and tree demossing.
Call us at 407-734-5854 to get a free estimate.