By: Shelby McCullough
|

Published: February 27, 2023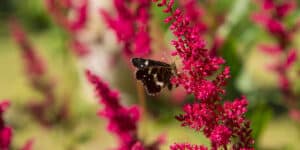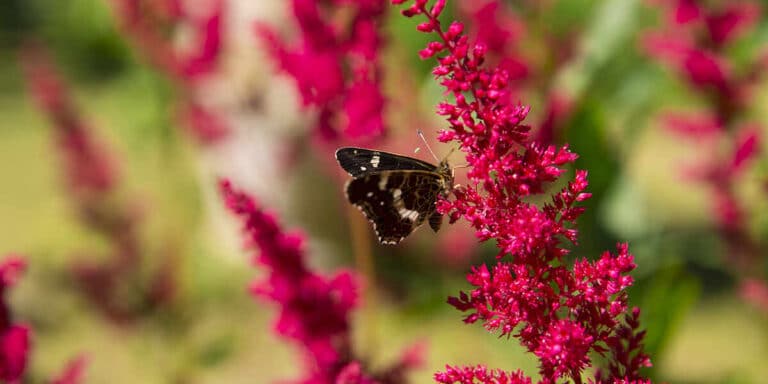 One of the benefits of living in Florida is enjoying time outdoors, and a beautiful yard or garden can do more than boost curb appeal. Many Florida property owners can invite birds and butterflies to their yards by planting native plants that provide a source of food, protection, and nesting materials. Below, McCullough Tree Service shares a list of five trees that attract birds and butterflies, so you can enjoy more wildlife at your property.
McCullough Tree Service provides reliable tree trimming, tree removal, demossing, and arborist services in College Park, FL and the surrounding areas. If you want to design a front yard with trees, we can help you care for them. 
Attract Birds and Butterflies with These 5 Trees
1. Eastern Redbud
The eastern redbud tree grows well in North Florida in partial shade. With a height of 20 to 30 feet, these beautiful trees make an excellent option for commercial and residential properties of all types. These trees produce pink blooms between March and May, offering an excellent nectar source to local bird and butterfly populations.
2. Black Willow
Willow trees provide food, nectar, and nesting materials for birds and butterflies. These deciduous trees can grow into 10-foot bushes or 60-foot tall trees, depending on the health and location of the plant. They produce non-showy green and yellow flowers that attract many kinds of butterflies.
3. Wild Cherry
If you want aromatic trees that attract birds and butterflies, consider planting a wild cherry tree on your Florida property. These trees stand 40 to 90 feet tall and do best in full sun to partial shade. Birds enjoy these trees as a fruity food source, and butterflies love the nectar produced by the clusters of small white flowers.
4. Flowering Dogwood
Many homeowners plant flowering dogwoods as front yard and garden trees to enjoy the white, pink, or red blooms. These trees grow between 15 and 40 feet tall and provide nectar for local birds and butterflies. Birds also flock to flowering trees because they're attracted to the bright colors.
5. River Birch
The unique river birch tree grows in wet climates to heights up to 70 feet. Birds, butterflies, and other wildlife visit these trees for nectar, seeds, and easily peeled tree bark, perfect for making nests. River birch trees prefer full sun to partial shade and grow quickly in North and Central Florida.
Let McCullough Tree Service Help You Maintain Your Trees
If you're searching for trees that attract birds and butterflies, consider the trees listed above or other native species that will thrive in Florida's hot and humid climate. Visit our blog to learn more about selecting trees for your residential or commercial property, such as these shade trees for small yards.
The tree experts and certified arborists at McCullough Tree Service can keep your trees healthy. We help home and business owners throughout Orlando, FL and the surrounding areas with tree removal, trimming, demossing, and more. Call us at 407-734-5854 for a free estimate.