By: Shelby McCullough
|

Published: June 1, 2020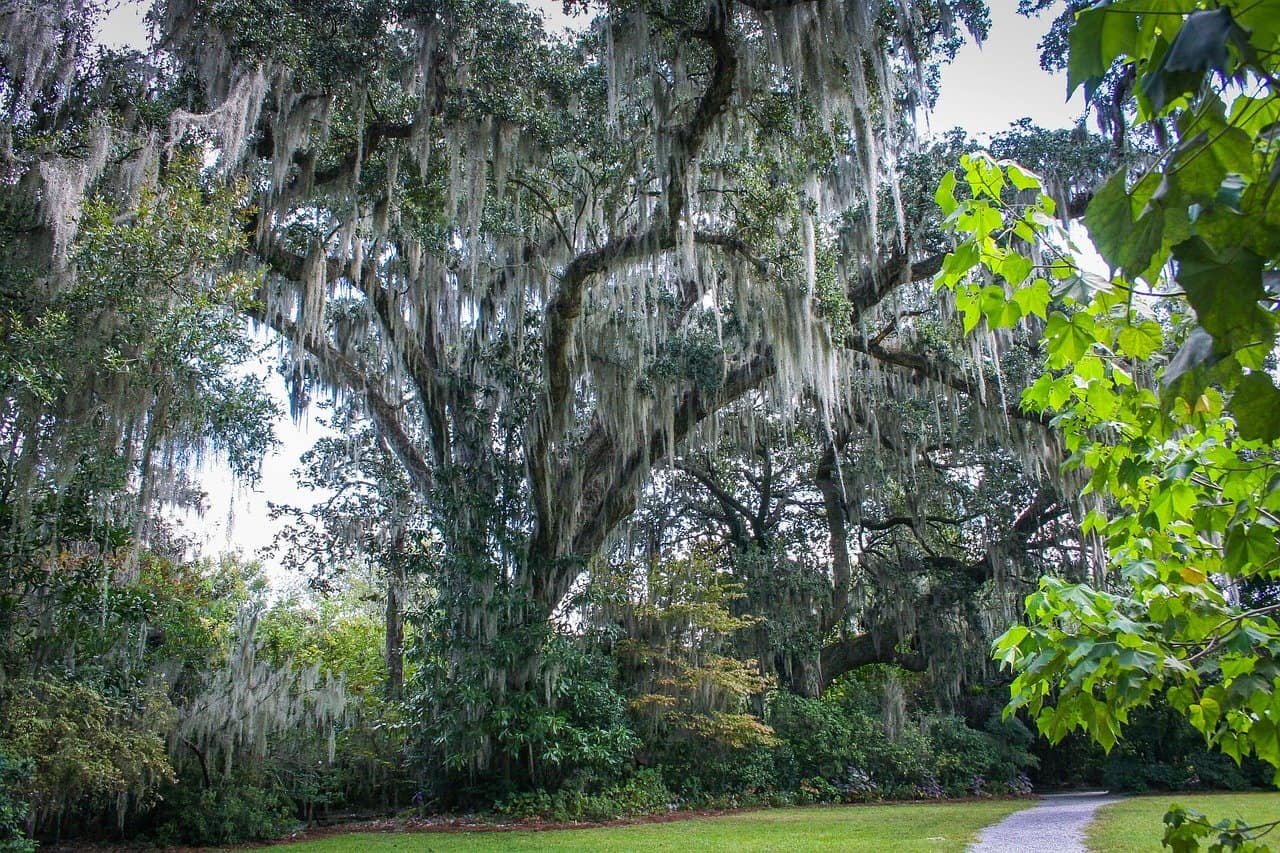 Spanish moss in the wild can give trees a very distinct look and create an atmosphere of wild-nature. But on private property, it can make the home or business look old and unkempt. You want your home or business to have an immaculate yard. But what can you do about Spanish Moss? It isn't easy to dodge the growth of Spanish moss since Florida has a sub-tropical climate; this means that moss can grow—and grow fast. If you are considering moss removal, in this blog we will discuss how to remove Spanish moss from trees easily. 
What is Spanish Moss?
Spanish moss is not from Spain. Spanish moss is not a moss. Go figure. It is a bromeliad and in the same family as pineapples. Whatever you do, don't start adding it to your pizza (please, it's gross and not edible). Despite common misconceptions, Spanish moss is not always harmful to your tree. They aren't absorbing nutrients or feeding on your tree, instead Spanish moss indirectly damages a tree. Spanish moss absorbs a lot of moisture, making them heavy , and can present a lot of string for older branches. Not to mention the moss can cover leaves, blocking light and slowing the trees growth rate.
How to Remove Spanish Moss from Trees
If you are considering tree demossing, it's necessary you know the tools you need to safely remove Spanish moss. These important tools include protective headgear, goggles, gloves, and a ladder. 
While it's essential to have the right protective gear while demossing, it's also essential to consider hiring a professional Spanish moss removal service to assist you. Safety is key. Continue reading to learn more about how to remove Spanish moss from trees. 
Pressure Washer
You can use a pressure washer to remove moss but you should be very careful when doing this because it can damage your trees.
Hand Removal
Though this is tedious and time-consuming work, with the proper equipment (gloves, ladder, etc.), you can begin to pull the Spanish moss from your tree.
Baking Soda
One of the safest solutions to help remove Spanish moss, baking soda is very effective at removing moss. However, since it is high in salt, it should not be used on trees with new growth. This could damage and even kill vegetation. 
Call The Experts
Remember, all of these methods can help remove Spanish moss, but can be dangerous. This is why we highly-recommend contact a professional Spanish moss removal company. This will take the work out of your hands and put it in our professional hands. With three Certified Arborists on staff, we have the professional know-how to safely remove moss, well ensuring your trees are not harmed. 
McCullough Tree Service
Now that you know how to remove Spanish moss from trees, it's time to think about calling a professional to get the job done swiftly. McCullough Tree Service is the top tree service company in the area. Our reliable experts understand the tree service industry, offering continuous support effectively to customers, whether it's tree demossing or tree trimming.
McCullough Tree Service offers Spanish moss removal service. We are a reliable tree company in Central Florida. We specialize in all aspects of tree services including: 
Contact us today so we can help you reshape your property.