By: Shelby McCullough
|

Published: August 1, 2021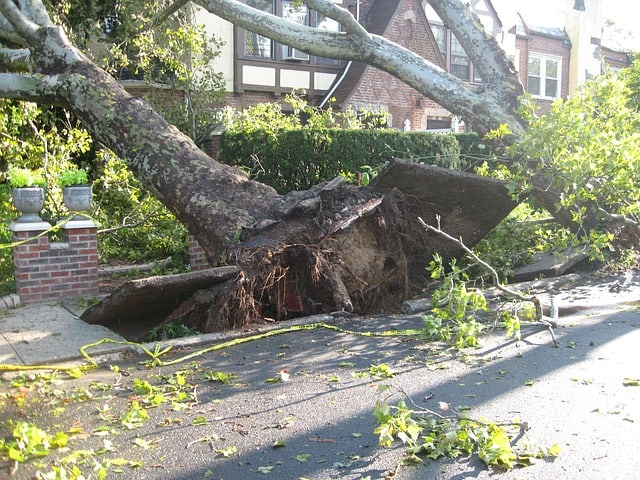 There's a storm coming? Probably. In fact, there's always a storm coming in Florida. Whether it's a hurricane or a normal subtropical thunderstorm, Florida is known for its chaotic weather. That's why it's so important to be prepared for anything, especially if you're a homeowner or a business owner. Trees can tumble at any time. It's best to have professionals take a look. Here are the many benefits of storm damage tree removal in Longwood. 
Why Should You Consider Tree Removal 
The hurricane season runs through the 1st of June to the 30th of November. According to NOAA, winds up to 75 miles per hour could uproot a tree. That means that a hurricane has the potential to easily knock a tree over. Many homes in Florida also happen to have large oaks and pines precariously leaning over their properties. Though the likelihood that your tree comes down due to inclement weather can be slim at best, it's still important to note that if you have a tree hanging over your property, there's a potential for liability.
At McCullough Tree Service, our storm damage tree removal services are here to help you remove fallen, and damaged trees after a big storm—but our services are also here to help you find trees that may look okay, but actually are structurally damaged.
Commercial and Residential Storm Damage Tree Removal 
If you own a business or an office, the last thing you want are trees fallen in front, near or on your property. Fallen trees could prevent employees from parking, or coming to work, and can prevent customers from being able to access your business.
Broken trees are also a potential liability and a hazard for you, your employees and your customers. Not to mention, if you have a broken or fallen tree then your curb appeal for your business has just been cut in half almost as much as the tree that's fallen has been cut in half. 
If you are a homeowner and have a lot of damaged trees, fallen bracken and broken limbs, you will want to regain your home's appearance and safety with our residential tree services. 
There are a number of reasons you'd want to call a professional tree service to remove unwanted, broken, and damaged trees after a storm has passed. 
—Dangerous
—Curb appeal 
—Structural damage to other trees
With 3 certified arborists on staff, we can help you assess the danger, repair the curb appeal with our professional tree removal service, and help determine if other trees are likely to fall and may also need to be removed. 
A certified arborist is essentially a tree surgeon who can really help you out. 
Storm Damage Tree Removal in Longwood
Now that you know the benefits of storm damage tree removal in Longwood, Florida, it's time for you to consider the professional tree removal services that we have here at McCullough Tree Service. 
At McCullough Tree Service in Longwood, we offer expert storm damage tree removal services for our happy customers. With certified arborists on our team, we are here to better assist you with professional tree service solutions. 
Our skilled professionals know the storm damage tree removal process and can eliminate broken trees, branches, and limbs that are cluttering your yard. We will determine the process based on: 
—Location
—Tree type
—Your needs
As a family-owned tree company, McCullough Tree Service ready to offer individualized tree solutions that are intended to promote healthy trees. If you have any questions, contact us today.