By: Shelby McCullough
|

Published: July 1, 2020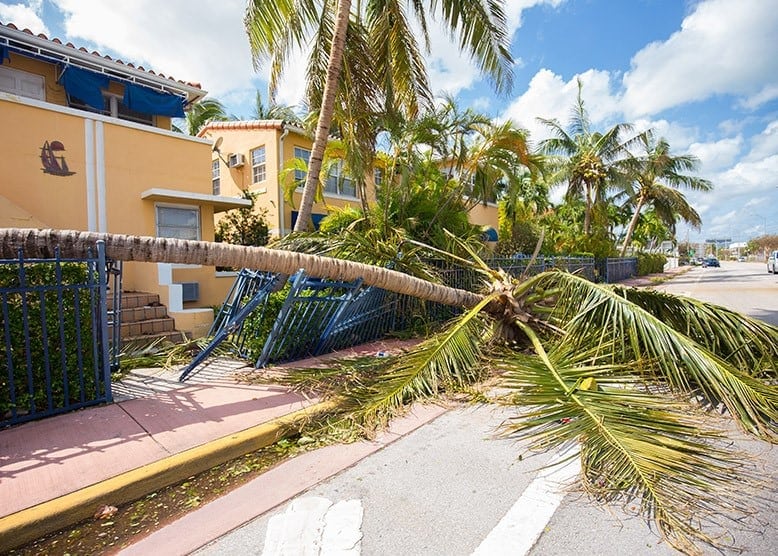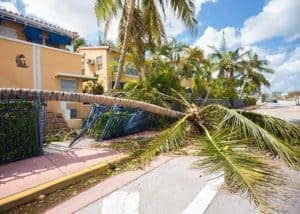 The effects of a hurricane or other severe storm can be devastating, to say the least, and you will probably have a whole host of crucial tasks that you need to carry out, with cleaning up storm-damaged trees one of the most vital.
You may find yourself left with fallen branches, broken limbs, or severely damaged trees, all of which can pose a threat to you and your home's safety. Not to mention the effect that a hurricane can have on the overall health of your property's trees.
Therefore, if you live in a hurricane-prone area, it is of the utmost importance that you know how to clean up tree damage that is caused by severe weather.
From assessing the damage, to ensuring your property is safe, to utilize the services of a professional storm damage tree removal service, keep reading to discover how you can effectively clean up tree damage after a storm or hurricane.
Thoroughly examine your trees
Depending on the severity of the storm, some tree damage will be more apparent than others. Although you will instantly be able to see a fallen tree, you will need to take a closer look to discover the true extent of damage that has been done to your trees.
Make sure that you scan all major branches for breaks, from the bottom of the tree right to the top and make a note or photograph any damage. Certain trees, such as pine trees or cedar trees will need closer inspection as they are more likely to experience breaks around the trunk.
Identify safety hazards
While you are examining your trees, it is a good idea to make a note of any branches that are still trapped in a tree so that you can inform your chosen professional tree removal and cutting company of this when they arrive.
You should also tape off the area surrounding any hazardous trees so that your family and any guests are not put at risk of falling branches or other debris.
Contact a certified arborist
Although it may be tempting to try and deal with any damage yourself, there are several reasons why you should hire a certified arborist. Firstly, the trees surrounding your property should be seen as a long term investment, acting as an attractive feature for any potential buyers should you decide to sell your home in the future. Therefore, you want to ensure that they are properly cared for and accurately assessed for damage.
Secondly, when inspecting your trees, yourself, you may miss some damage that could put your home and family in danger.
Clear up any fallen debris
Once you have identified any safety hazards and contacted your local tree surgeon, you can now start cleaning up any debris that is on the ground. Although this can be time-consuming, it is the simplest way to start getting your property back to normal after a storm.
Make sure that you remain vigilant at all times, as there may still be some dislodged branches that could fall from your trees. Keep yourself safe by wearing a protective helmet when clearing your yard.
If you are looking for a certified arborist in Florida or want help with storm cleanup in Florida, get in touch with our professional team today.