By: Shelby McCullough
|

Published: February 1, 2020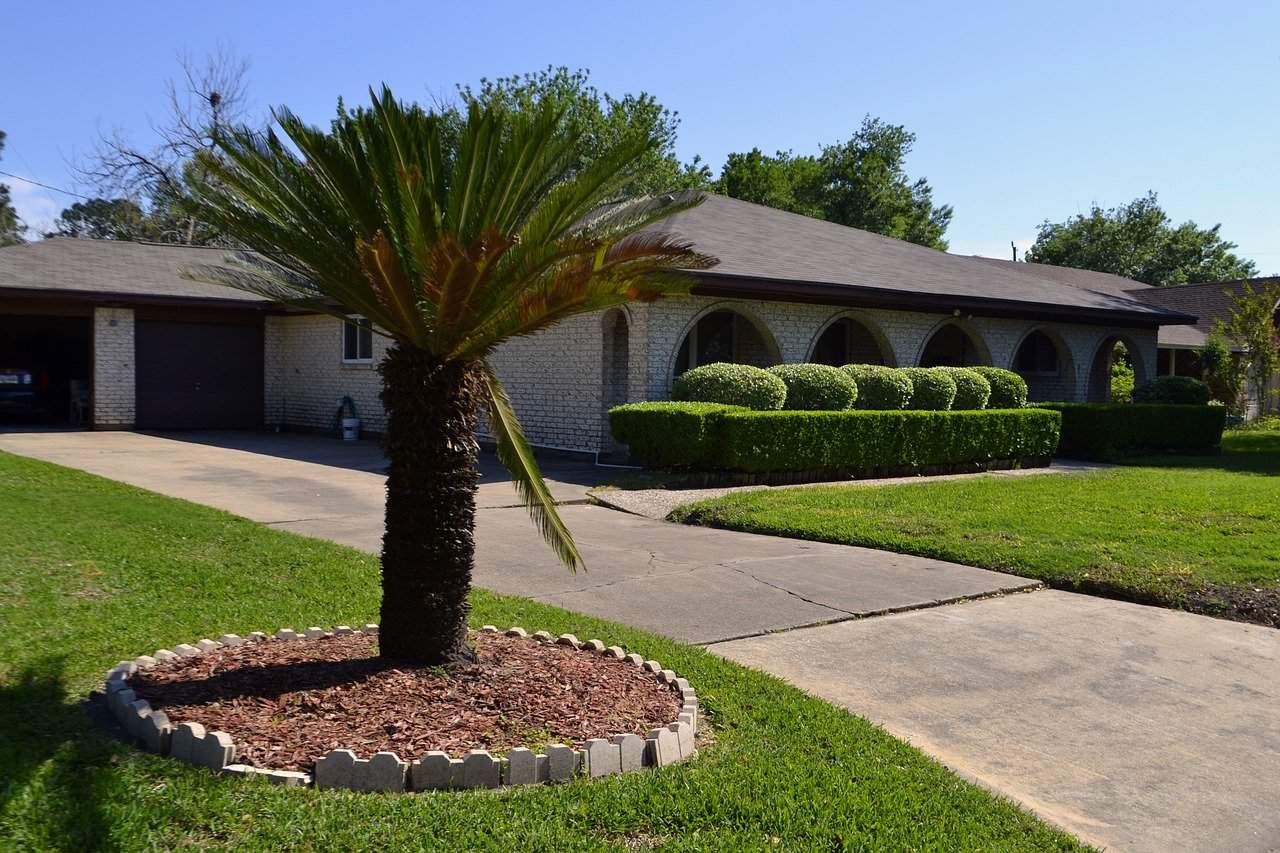 Do you own a home and want to make your yard look nice but aren't too sure where to start because your yard is overgrown? Do you want to get your yard prepared before the next big storm? Are you not too sure why your trees are looking overgrown? Are you struggling to try to trim the branches? There are a number of reasons why you should consider hiring a residential tree service. In the blog post, you will learn that there are many benefits of hiring a residential tree service, including keeping your yard looking fresh.
Deciding Your Lawn Needs Tree Service
Determining when your yard needs the assistance of a residential tree service expert can be easy, it's finding the right service that works with you that can be difficult but once you do, you'll be happy you found one (might we suggest choosing us?).
Besides making your yard look healthier and more becoming, residential tree service has a number of advantages. Here are the 7 benefits of hiring a residential tree service:
1) Safety
Large, overgrown branches can harm you and your property if left untreated.
2) Health
Tree pruning is a way of eliminating branches to revitalize a tree.
3) Aesthetics
You want your yard to look nice.
4) Saves Time
Because you won't have to do it yourself, hiring a residential tree service will help you save time.
5) Complete tree removal
If you need a tree to be removed, hiring a professional tree removal service will do it on-time, and completely.
6) Preventive Maintenance
A professional tree service will guarantee that your tree population is healthy and disease-free.
7) Cleaning services
Most tree service services will clean up your yard after the work is done, so it looks spotless.
Here are some primary tree services:
Tree Trimming
With professional residential tree trimming services, a tree company can make sure that your shrubs and tree population on your property look good and are healthy. If they have certified arborists on staff, the tree company can make sure that your tree population is in tip-top shape. They will remove weak, or damaged branches to ensure that your trees don't look overgrown and don't present a hazard to your property or family.
Tree Demossing
Moss growth on trees is surprisingly common, especially in the south. If your trees have moss, it may be beneficial for you to consider a professional residential tree demossing service. Many mosses may not be harmful to your tree, but they may make your yard look old and unbecoming. Not something a homeowner wants, whether they're a new or old homeowner.
Tree Removal
Whether you have a tree blocking your driveway from a storm or a tree blocking your view, there are a number of good reasons as to why you should hire a professional tree removal service.
Residential Tree Service: McCullough Tree Service
Now that you know the benefits of hiring a residential tree service, it's time to hire one today. From tiny homes to estates, McCullough Tree Service is your go-to residential tree service, we have 3 certified arborists ready to help you reclaim your yard. Our experienced professionals know the tree service ins and outs, offering reliable assistance efficiently, whether it's tree trimming or tree demossing.
We are a company of experts committed to revolutionizing the tree care industry. We endeavor to bring the best services to our clients at an affordable price, leaving them with an experience they will never forget.
Contact us today to help you reshape your trees.