By: Shelby McCullough
|

Published: August 8, 2022

If your trees are struggling and you need help, call McCullough Tree Service at 407-734-5854 for expert advice and to schedule service!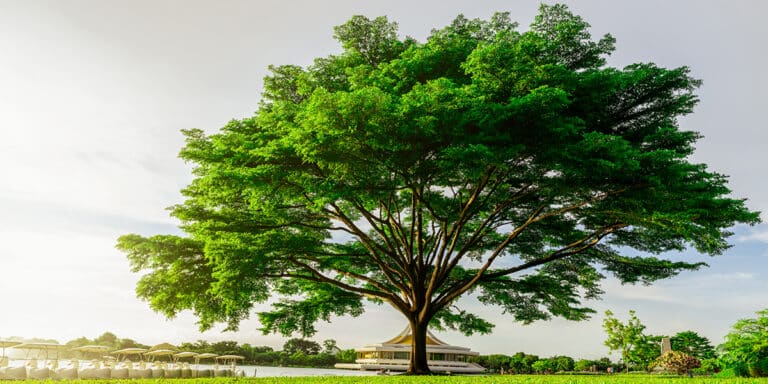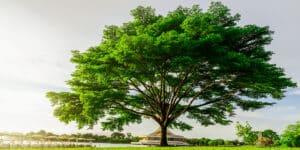 When planting trees, many assume that once the tree is in the ground, their responsibility to the tree's welfare is complete. However, just like a pet or houseplant, your tree needs to consume healthy food regularly to thrive.
Several essential nutrients keep your trees looking lovely and prolong their lives. McCullough Tree Service, the most reliable tree service company in Apopka, FL, has all the information you need on tree nutrients and how trees get them. Keep reading to learn about soil nutrient availability and tree growth to ensure your tree lives its best life.
What Nutrients Do Trees Need Most?
All plants require nutrients from the Sun, the air, and a water supply. Many other nutrients can provide benefits, but the essential nutrients for all plantlife are:
Nitrogen
Phosphorous
Potassium
Trees require more of these nutrients than other plants due to their size. Some trees will consume up to four pounds of nitrogen per thousand square feet of roots a year.
Where Do Trees Get Nutrients?
Trees don't get their nutrients from one source but from a collection of natural sources. From the soil, trees collect nutrients that dissolve into underground water, which their roots absorb. They also pull nutrients from the air and the Sun through photosynthesis.
Trees take in carbon dioxide with the help of chlorophyll cells in their leaves that contain:
Carbon
Nitrogen
Potassium
Phosphorous
Calcium
Magnesium
Sulfur
Soil Nutrient Availability
Soil that is suitable for smaller plants isn't necessarily suitable for trees. Minerals, water content, oxygen, temperature, and root surface area are all factors that play into tree nutrients' availability in soil.
If your trees look weak, the soil may not provide sufficient nutrition. To fix this, you can add a slow-release fertilizer to the area around the root ball or over the roots with a mulch mix.
That said, mature trees don't require as much nitrogen as younger ones. If you're transplanting an older tree onto your property, the soil doesn't have to be as much of a concern.
How To Add Nutrients to Your Soil
If you want to ensure that your plants and trees look their healthiest and live as long as possible, adding nutrients to their soil is a huge help. Many home remedies exist to bolster soil that lacks the nutrients your trees and plants need. Some everyday items that add nutrients to soil are:
Egg Shells: Crushing egg shells and mixing them into the soil increases calcium, nitrogen, and phosphoric acid.
Banana Peels: Cut banana skins into small pieces and bury them in the soil to diffuse tree nutrients and repel aphids.
Coffee: Mix coffee grounds into your soil or sprinkle them over roots to add nitrogen to your tree's diet.
McCullough Tree Service in Longwood, FL, is here to help with tree trimming, removal, and more. Click the link if you'd like to know more about the signs that indicate drought stress in trees, and contact us at 407-734-5854 to address any questions or concerns.