By: Shelby McCullough
|

Published: May 15, 2020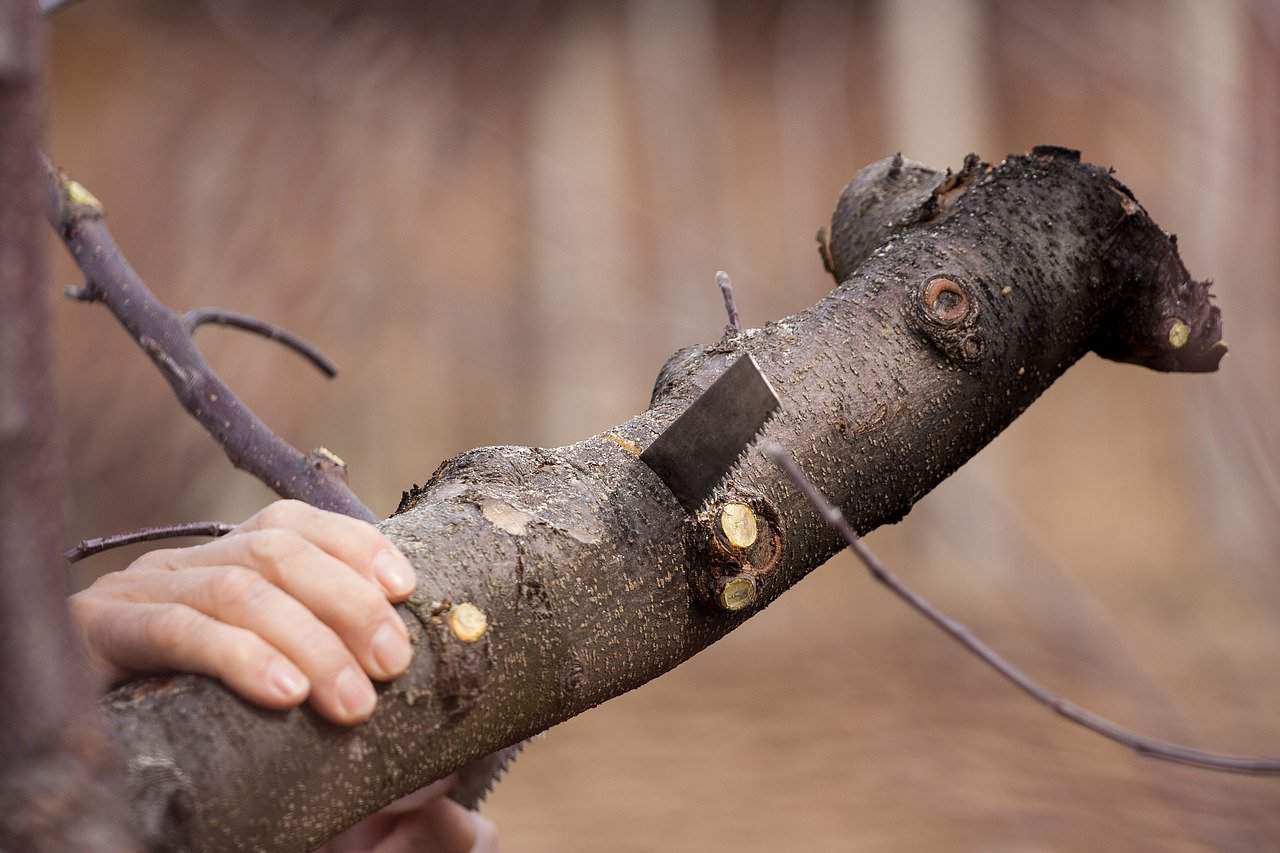 If you are considering trimming branches or removing a tree, it's important to know the tools you need in order to properly and safely remove branches or the entire tree. While it's important to have the right protective gear while removing trees, it's also important to consider hiring an expert tree company to assist you since a professional tree company will have a certified arborist on staff whose primary job is to assess the health of your tree. Continue reading to learn more about the tree trimming tools and tree removal tools you will need to trim or remove trees.
Tree Trimming Tools
When hedges, shrubs, or the branches of a tree seem to be overgrown and are preventing other plants from receiving sun, it's time to consider tree trimming. To properly trim your trees, you will need the right tools. Here are some great tree trimming tools to use:
Pruning shears:

Pruning shears are like scissors intended for cutting branches.

Ladder:

To reach the higher branches, you will need a ladder.

A pole pruner:

If you don't have a ladder, a pole pruner is designed to reach those higher places.

Gloves:

Proper gloves will protect your hands.

Goggles:

Google will prevent your eyes from getting leaves or parts of the tree in them during the process.
These are just some of the tools you'll need for trimming the trees.
Tree Removal Tools
In addition to the above tools for tree trimming, there are other more specialized tools that you will need in order to remove a tree:
Hard Hats:

Sometimes called PPE, (personal protective equipment), something we all have grown accustomed to hearing about, hard hats are designed to keep your head safe during the whole tree cutting process.

Chainsaws:

In order to properly cut down a tree, you need a proper saw, and nothing is more suited for cutting down a tree than a chainsaw. A chainsaw should be used when a branch is more than 3 inches in diameter.

Crane:

A crane can help a professional remove a tree safely and faster.
These tools can also be used for tree trimming for safety or for those hard to reach areas, however, to better showcase their usefulness and specialization, they are narrowed into this tree removal section.
Tree Trimming Company
Tree trimming is an essential part of arboriculture, to maintain the health and vitality of a tree, as well as to keep your residential or commercial property looking good. This is why it can be more beneficial for the health and vitality of your resident tree population if you leave the more extensive tree trimming to the experts.
Tree Removal Company
In order to safely remove a tree from your property, a professional tree removal service is the service to call. You want to ensure that when removing a tree it doesn't harm you or damage your property.
Storm Damage Tree Removal Company
According to NOAA, a 75+ MPH wind can uproot an otherwise healthy tree. That means that a category 1 hurricane can potentially uproot a tree on your property. With storm damage tree removal, you will have certified experts removing trees professionally. Storm clean up is essential for the health of your property.
Tree Service by McCullough Tree Service
It's good to know what tree trimming tools and tree removal tools are needed to keep your resident tree population healthy, and your property safe. Some tools, you may already own and others you may need to purchase. Before you decide it's time to cut down some trees, it's important to contact a professional tree service dedicated to their customers.
McCullough Tree Service is a commercial and residential tree trimming and tree removal company in Central Florida. We specialize in all phases of tree services including:
Contact us today so we can help you reshape your property.