By: Shelby McCullough
|

Published: April 15, 2022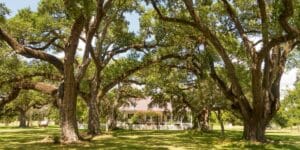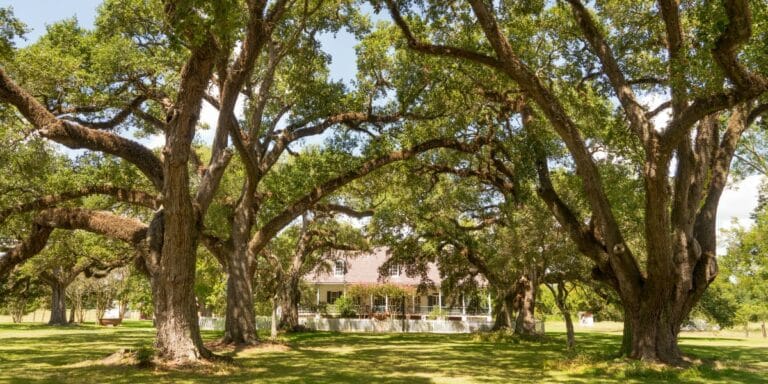 When property owners consider landscaping, it is likely they will want to create a fabulous garden oasis with a shade-giving tree or two. Populating the yard with stunning trees enhances the aesthetics of a great lawn, but it also enriches the environment against climate change. A balance of partial shade and sunlight is ideal for a peaceful place to relax with your family while allowing greater plant diversity, but you can do more with a qualified tree service contractor in Windermere, FL.
In the tree service industry, there is a secret weapon against the environmental damage that's occurring worldwide: faster growth. Pick trees with a fast growth rate or a sapling that is already at an adolescent stage, especially where the goal is to be planting large, shade-giving trees. The strategy can work wonders for a home's future utility bills and drastically reduce the risk of overheating.
Read on to learn more about the best shade-giving trees to plant in Florida, or work with McCullough Tree Service to make these tips a reality in your yard.
1. Oak
The mighty oak is one of the most renowned shade-giving trees in the world, with gardeners and landscapers treasuring it for the beauty and majesty it brings to any location. Regardless of the oak variant, each possesses a wide canopy that can shade most yards alone. The oak tree is part of a large genus, but there is a variant that will grow in nearly every climate.
If you are looking for a great entry point to add shade to your Florida yard, oak trees are a good choice. However, these trees grow slowly, and it takes some planning to shape a yard around a sapling. If it seems like an insurmountable challenge, rather choose a fast-growing shade tree alternative like the Northern Red Oak that grows over two feet per year and develops a dense crown of foliage.
2. Red Maple
The second tree to plant is the beautiful Red Maple that grows relatively quickly in Florida (one to two feet per year). It requires little maintenance to stand tall and glorious and yields a canopy of about 30 to 45 feet wide until it matures to over 60 feet. Pair this with the gorgeous colors, and the yard will have a shade-giving tree that doubles as a design centerpiece.
3. Dawn Redwood
If you are in a hurry to grow some shade, the Dawn Redwood grows more than two feet per year. Interestingly, this tree was nearly extinct before the mid-20th century, with fossil records confirming its existence alongside dinosaurs. When people rediscovered it in China, the tree became famous within various landscaping projects, thanks to its low maintenance and resistance to many tree diseases.
4. Linden
Most people love linden trees for the unique, heart-shaped leaves, but they are also attractive in other ways:
they produce small and fragrant yellow flowers in spring

they attract plenty of bees to pollinate a garden
When fully mature, lindens reach up to 80 feet tall and 50 feet wide, making them one of the largest options of any species.
It is Never Too Late to Plant a Tree
Which shade-giving trees pique your interest? There are plenty of options beyond the five on our list above. Florida's temperate climate allows many unique trees to grow, and McCullough Tree Service is happy to tell you more.
Call us at (407) 734-5854 today for top-of-the-line tree planting, shade-giving tree advice, and tree demossing services.