By: Shelby McCullough
|

Published: September 5, 2022

Looking to escape the harsh sunlight through shade trees? Call (407) 734-5854 for expert tree planting!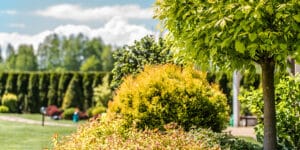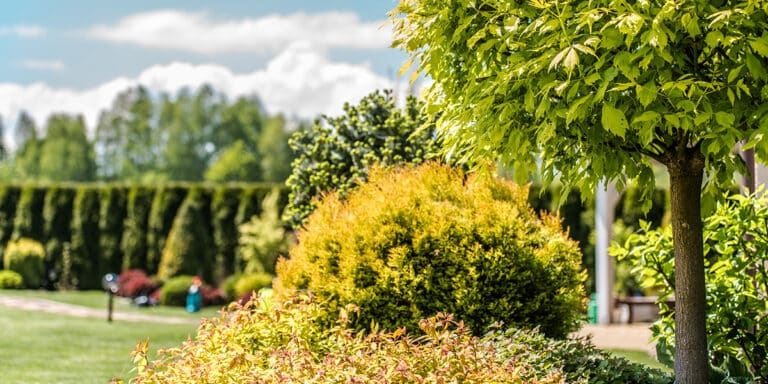 As a homeowner with a small yard, you've likely faced some problems finding shade trees for small yards. Though you can still plant some wonderful shrubbery and flowers and perhaps have a serene downsized garden, your yard's size limits your options for more significant elements such as trees. Most shade trees are simply too large for the smaller and even average-sized suburban landscape.
That said, a little research will prove that some beautiful small shade trees could perfectly complement your yard. The experts at McCullough Tree Service have done that research for you and assembled a list of the four best shade trees for small yards.
Winter Springs tree service by McCullough Tree Service is your trusted source for yard improvements. For more information on how you can upgrade your landscape, call McCullough Tree Service today at (407) 734-5854.
Japanese Maple
Coming in a wide array of sizes and starting at just a few feet tall, Japanese maples can be perfect for smaller yards. You can find these beautiful trees in various colors, such as deep burgundy, burnt orange, or pink. With the diversity in Japanese maple types, there's likely a tree that can fit any landscape style.
The Shaina species of Japanese maple is an ideal shade tree for small yards. With red and maroon foliage, the Shaina reaches a mature height of eight feet and does best in partial shade.
Royal Raindrops Crabapple
The royal raindrops crabapple tree is one of the most aesthetically-pleasing options for small yard shade trees. This tree will stand out among the rest of your landscape with pink flowers in the spring and purple foilage during fall and summer. The royal raindrops crabapple grows around 15 feet tall and 10 feet wide.
With strong branches, the royal raindrops crabapple can hold up in windy conditions and provide continuous shade on sunny days.
Emerald Green Arborvitae
If you're looking for trees to place along the border of your yard and provide privacy and shade simultaneously, consider emerald green arborvitae trees. As evergreen trees, emerald green arborvitae require little maintenance and boast dense green leaves year-round.
The emerald green arborvitae grows about 10-15 feet high and 3-4 feet wide. You can place several trees in a row along your landscape's border to create something of a natural fence.
Saucer Magnolia
Saucer magnolias are ornamental trees that can double as practical shade trees for small yards. The pink and white leaves are gorgeous additions to any landscape. Saucer magnolias grow quickly, up to 25 feet in height, and bloom mid-spring.
Landscaping Tips From McCullough Tree Service
These shade trees for small yards will immediately upgrade your landscape. Each one provides practical and aesthetic advantages that increase any yard's appeal.
When servicing your trees, you need reliable professionals to get the job done. At McCullough Tree Service, our experts can safely and efficiently trim, demoss, or remove your trees. Before planting any trees, learn about the dangers of trees touching power lines. Then, call us at (407) 734-5854 to schedule service.