By: Shelby McCullough
|

Published: May 23, 2022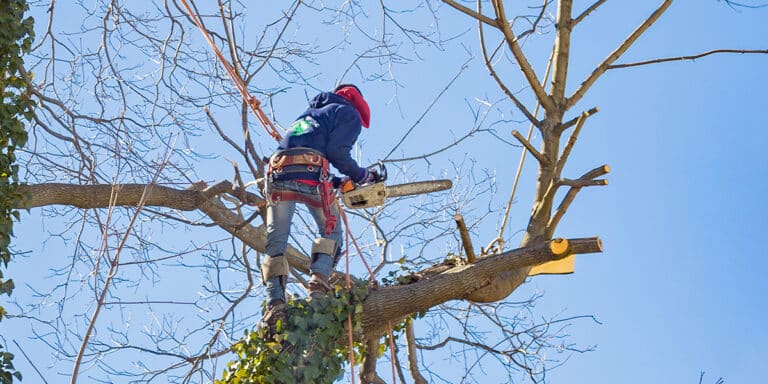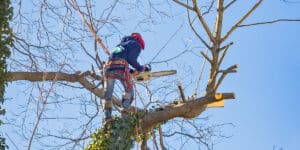 One of the first things property owners might wonder when a tree falls in their yard is, "Does homeowners insurance cover dead tree removal?"
The short answer is: it depends. Some homeowners policies cover dead tree removal under certain circumstances. Other policies may have no coverage for dead or fallen trees. This article will give you some clarity and help you find out if your homeowners insurance policy covers dead tree removal.
Feel free to contact us if you are looking for Lake Mary's reliable tree service!
Does Homeowners Insurance Cover Dead Tree Removal?
Whether or not your homeowners insurance covers tree removal depends on the kind of tree, the tree's condition, and any related damages to your property. Generally, your comprehensive coverage will cover tree removal if the tree falls on one or more covered structures.
For example, if a dead tree fell on your home, your insurance policy would cover removal and home repairs. Similarly, your policy should cover tree removal if one falls on your fence.
However, if the tree falls and does not damage a covered structure, your policy may not cover removal. For instance, your policy might not pay to remove a tree that fell in your yard and did not damage your home.
Additionally, removal often depends on if the cause of the tree falling is a covered peril. Things like wind or ice damage are covered perils, so your policy should cover tree removal. However,  your policy most likely will not cover a tree that falls due to negligence or intentional action.
What About Preventative Dead Tree Removal?
Does homeowners insurance cover dead tree removal prevention?
In most cases, your homeowners insurance policy will not cover preventative tree removal. If you have a dead tree that is in danger of falling, it's your responsibility to cover the cost of removal.
Similarly, your policy will not cover pest-infested or diseased tree removal. The responsibility for preventative removal almost always falls on the property owner, not the insurance company.
Falling Tree Damage Liability
Homeowners can be liable for damages to persons or property from fallen trees on their property. If your tree falls on your neighbor's home, your policy should have liability coverage. Similarly, if their tree falls on your home, their policy should provide coverage.
How to Prevent Fallen Tree Damage
Dealing with insurance companies can be a massive headache. Fortunately, homeowners can take several steps to minimize fallen tree damage, including:
Keep an eye out for cracked or sagging limbs.

Trim branches that hang over structures and other home fixtures.

Regularly inspect trees to assess any signs of damage, rotting, or disease.
It's important to know whether your homeowners insurance covers dead tree removal so you can plan and monitor trees accordingly.
Contact an Orlando Tree Removal Expert Today!
Does homeowners insurance cover dead tree removal in Orlando? You can learn more about tree removal costs by contacting our team or reading our blog. If you require a tree removal expert in Orlando, contact McCullough Tree Removal online or call us today at (407) 734-5854.