By: Shelby McCullough
|

Published: November 5, 2019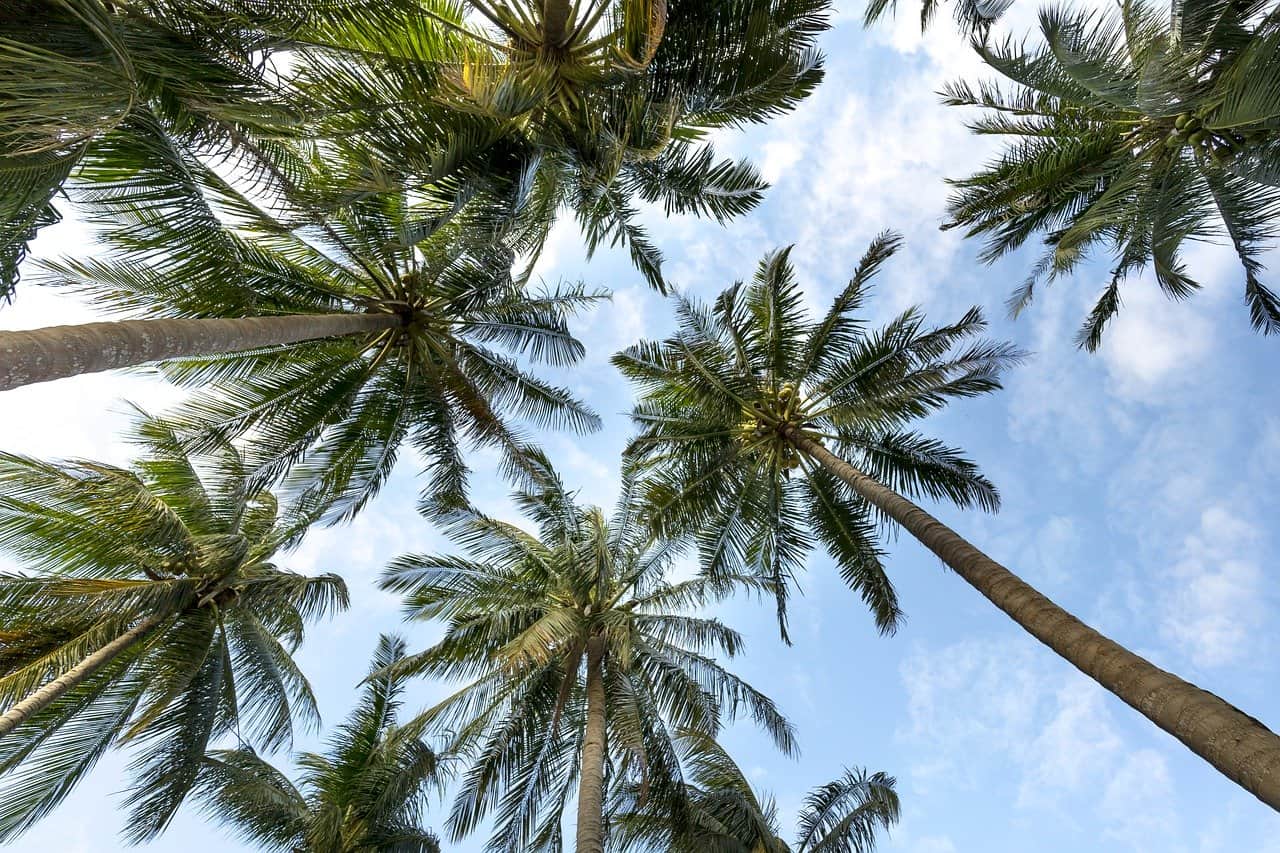 Florida is known for them. They are everywhere in the sunshine state. Without them, we wouldn't feel at home. What am I talking about? The beautiful palm tree. But sometimes, the palm trees in our yard can grow tall—branches, or fronds, can become weighed down and start browning, making our home look less like a tropical paradise and more like… well, something not as nice. Here's why you should consider palm tree trimming in Longwood. 
If you have palm trees on your property and are thinking maybe they need some palm tree trimming in Longwood, here are some reasons why you should call a professional to help. 
What is Palm Tree Trimming?
First, what is palm tree trimming? Palm tree trimming, like traditional tree trimming, is a way of removing damaged, broken, or diseased branches or fronds to help revitalize a tree and make it look more youthful, more agreeable and healthier. Removing dead branches can help stop additional deterioration from age, insects, weather, and disease. 
There are different forms of palm tree trimming and pruning depending on the needs of the customer. Here are some of the more popular types of trimming and pruning.  
—Selective Pruning: This is mostly for its aesthetics, as it requires eliminating inadequate branches to enhance the overall appearance of the tree. 
—Standard Pruning: This is a more in-depth type of trimming that attempts to enhance the branch structure of the tree. 
—Hazard Trimming: This is to remove damaged or broken limbs after a storm. For Florida, this is usually after a hurricane. 
There are plenty of good reasons for you to choose palm tree trimming services. These reasons include:
—Pruning your palm trees can improve their exposure to sunlight.
—Palm tree trimming can clear up your yard and enhance your yard's appearance.
—Palm tree trimming can enhance the structure of the tree itself.
Residential and Commercial Palm Tree Trimming
If you, like many other Florida homeowners and business owners, have palm trees in your yard, then it's a safe bet that at some point or another you will need to have your palm trees trimmed and pruned. 
At McCullough Tree Service, we have a team of professionals that specialize in tree trimming to keep your yard looking clean and structured. When we arrive on the scene, we analyze which trees need a healthy trim, we get the job done quickly and efficiently, and we clean up to ensure your yard looks better than before.
Palm Tree Trimming in Longwood
In the end, it's best to leave the tree trimming to the tree trimming experts. Here is when you know it's time to call tree trimming experts: 
—Tree limbs are too close to your home or office
—The palm tree is close to power lines
—Your palm tree has not been trimmed in the last few years
At McCullough Tree Service in Longwood, we offer professional tree removal services for our customers. With 3 certified arborists on staff, we are here to help assist you with questions that you may have with your palm tree trimming. 
Our skilled technicians understand the palm pruning process and can remove limbs that don't support your tree. We will determine the process based on: 
—Tree type 
—The health of the palm tree
—Your needs
As a family-owned tree company, McCullough Tree Service is always ready to offer personalized and reliable tree solutions that are designed to help promote healthy trees. As a crew of highly-trained professionals dedicated to changing the tree care industry, we attempt to deliver the best assistance to our customers. 
If you have any questions, contact us today.